There are very few jobs where you start off with 30 days vacation, free medical care, free uniforms, and decent pay. When you join the U.S. Armed Forces, you receive these benefits and more. If you stay in the military and receive an honorable discharge when you separate, you are then eligible for many veteran's benefits. These benefits are one of the biggest advantages of being a military veteran. Additionally, if you are injured while on active duty,  you may also be eligible for veteran's disability. Depending on the disability, you may receive compensation from the U.S. Department of Veteran Affairs and your spouse or children may also be eligible for benefits.
Both the federal government and many states offer benefits for military veterans. The U.S. Department of Veteran Affairs or the VA is responsible for overseeing all federal benefits. Individual states offer benefits ranging from no state taxes on military retirement or active duty pay to no property taxes and even education benefits for the military veteran and their family.
A military veteran's federal benefits include help with loans to purchase a home, education and job training, healthcare, adaptive equipment, caregiver programs, long-term care assistance and rehabilitation, home-based primary care, respite care, discounted life insurance, travel reimbursement, and burial services. Depending on when you served in the military, you may also be eligible for certain other benefits.
The benefits used most often by veterans are home loan assistance and health care. These two programs help the most veterans every year.
The VA Home Loan program doesn't actually lend money to a veteran. The program guarantees a percentage of a home purchase loan. With a VA home loan, the veteran doesn't need a down payment, gets a competitive interest rate and does not have to pay private mortgage insurance. If the veteran is receiving VA disability payments, they may also waive the VA funding fee.
The VA also guarantee refinance loans and also offers an interest rate reduction refinance loan program. An eligible veteran will work with a lender to negotiate a new interest rate and can even take cash out of the new loan. The veteran must certify that the home is their main dwelling and occupy it for at least six months. A VA home loan may be used to purchase a home, build a home, purchase and also improve a home, upgrade with energy efficient features, and buy a lot and a manufactured home.
The VA also offers help to Native American veterans for purchasing, building, improving or refinancing a home located on Native American trust lands. The veteran's tribal organization must be part of the VA direct loan program and the veteran must have a valid certificate of eligibility.
For veterans with permanent and total disabilities which are related to their military service, the VA offers help obtaining suitably adapted housing or with modifying a current dwelling to make it adaptive. This is not a loan but is a Special Housing Grant.
The Veterans Health Administration is responsible for providing health care to eligible veterans. There are more than 1,700 sites which serve almost nine million veterans annually. Any veteran who service in active military service and who received any discharge besides a dishonorable are eligible for veterans health benefits. Certain National Guard and Reserve members may also be eligible for health benefits.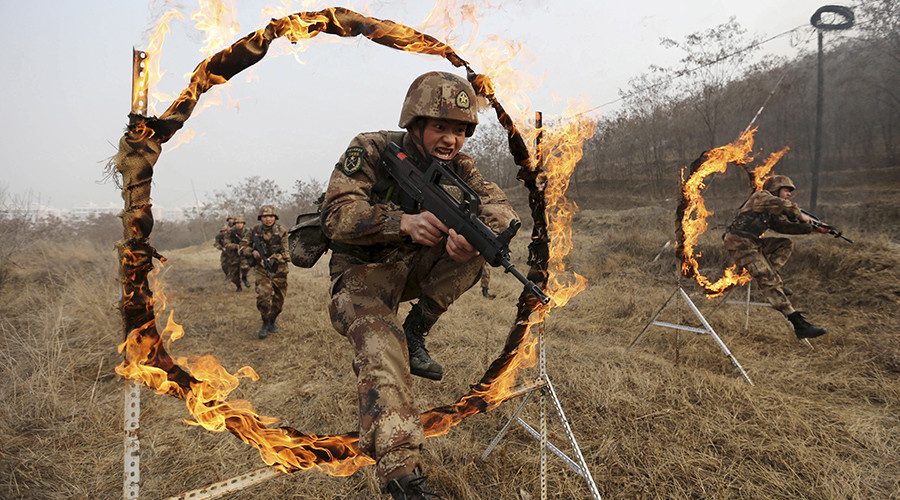 For any veteran entering military service between September 7, 1980, must serve at least two years on continuous active duty. If a veteran was discharged before serving two years because of an injury or disability incurred in the line of duty, they may still be eligible for health benefits. There are several exceptions to these minimum duty requirements and veterans are encouraged to apply for benefits to see if they meet the eligibility requirements.
Veterans in certain categories may be eligible for enhanced benefits. These include veterans with a compensable disability of ten percent or more; former Prisoners of War, Medal of Honor recipients, Purple Heart recipients, those getting a VA pension, Vietnam Veterans who served in Vietnam from Jan 9, 1962 to May 7, 1965, veterans who service in the Persian Gulf War, and others.
Veterans must apply for health benefits. Applications may be made online through the VA website or at the nearest VA medical facility. The VA will then review the application and determine if the veteran is eligible to enroll in the VA healthcare system.
If accepted, the veteran is categorized into a priority group. This categorization will determine which benefits the veteran may access. Once the veteran is enrolled, the VA will send them a Veterans handbook detailing their benefits and how to access the VA health care network.
While home loans and healthcare are the two largest programs for military veterans, there are several other programs which are part of the advantages of being a military veteran. The education program is a great program and helps veterans attend college, vocational and specialized training after separating from the military. A veteran's education benefits may depend on where and when they served. The program will pay to attend any accredited institution and depending on the amount of the educational benefits may pay for all tuition, housing, and living expenses for the veteran.
For spouses of service members who died in the line of duty, the VA offers certain educational benefits. It is best to check eligibility by calling the VA help center.
The veteran must apply for education benefits. This may be done by submitting an application through the VA website.
If a veteran is injured while on active duty, they may be eligible for disability compensation. This a monthly payment that is tax-free. The amount of payment will depend on the type of injury. A veteran must apply for disability compensation. They will be evaluated by a VA physician and assigned a disability percentage. The veteran may ask for a re-evaluation of their disability at any time.
The advantages of being a military veteran include help with purchasing or modifying a home, health care, and education as well as discounts on many sites like this flashlight site that has army gear. Serving in the military is an honorable occupation and when you separate or retire, be sure to claim the benefits you deserve.